Big news!
Award-winning Teach English in China blog.
Pioneer & Beyond was recently nominated and awarded "one of the best blogs about teaching English in China".
We are extremely proud and grateful to have been nominated and to have taken second place amongst other great blogs.
We are pleased to know that our hard work and dedication is appreciated and would like to thank Freedspot for the recognition!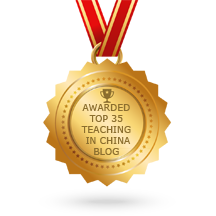 Check out the full list of nominees here!
Have a look at our blog here:
A beginner's guide to teaching in China: Everything you need to know!